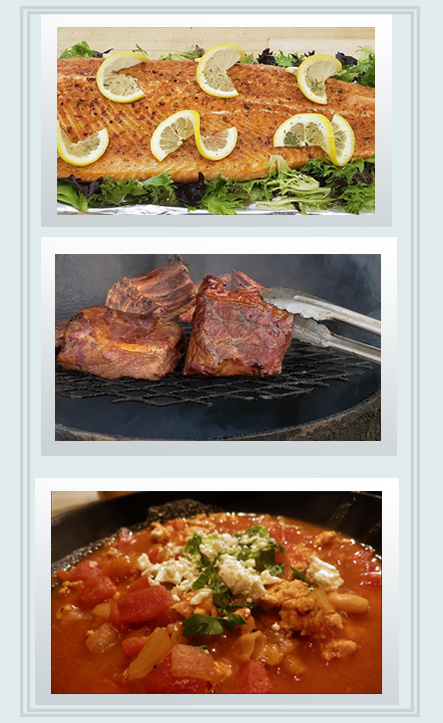 Something's Always Cooking
Stop by The Cheese Box for Our Specials
Beef Brisket, Smoked Salmon, Homemade Soups & Chili, Specialty Sandwiches, there's always something exciting happening at our shop.
You'll also find that all of our bakery products are fresh baked and our cookies and Toffee Caramel Brownies are our signature dessert treats – they're made from scratch.
Feel free to give us a call to find out the specials that we have coming up this week.
Don't Forget The Dessert
We always have something in the oven.  We make our own cookies and tempting Brownies from scratch.  We always have fresh baked loaves of bread and apple pie slices to add to your meal selections.
Endless Combinations
There are a variety of ways for you to be creative with your meals, sandwiches and appetizers with all of the cheeses, meats, spreads, crackers and sauces available at The Cheese Box.
Imagine our soft brie with cucumber on your multigrain cracker, or just a hint of spicy mustard on our aged cheddar with some tomato.  Everything is possible in the realm of unique and delicious snacks and feastings. 
When you feel like you're out of ideas, just give us a call and we'll put together a tasty and beautiful Party Tray for any occasion.