Selling The Finest Wisconsin Cheese For Over 80 years From Lake Geneva
We are a gourmet specialty cheese and sausage shop in beautiful Lake Geneva, Wisconsin. The Cheese Box also specializes in gift baskets and boxes of cheese, sausage, and other delicious goodies for every occasion.
The Lake Geneva Experience
Picnic Supplies, Gift Boxes, Catering are all at your fingertips at the Cheese Box.  Shop for Gourmet Foods, sandwich trays, Wisconsin, novelty gifts, local honey, sausage, chips, cookies, catering, Smoked Salmon, Smoked Brisket, Polish sausage, Home baked bread, gift boxes, Ribs, Pierogi, mustard, jams, jellies, and more.
Delectable Cheeses
The Cheese Box sells only the finest quality, natural cheeses. Many of our cheeses are award winning and new to the market. For instance, we  offer the "Cadillac" and "Bentley" of blue cheeses, as well as a variety of delicious Wisconsin cheddars.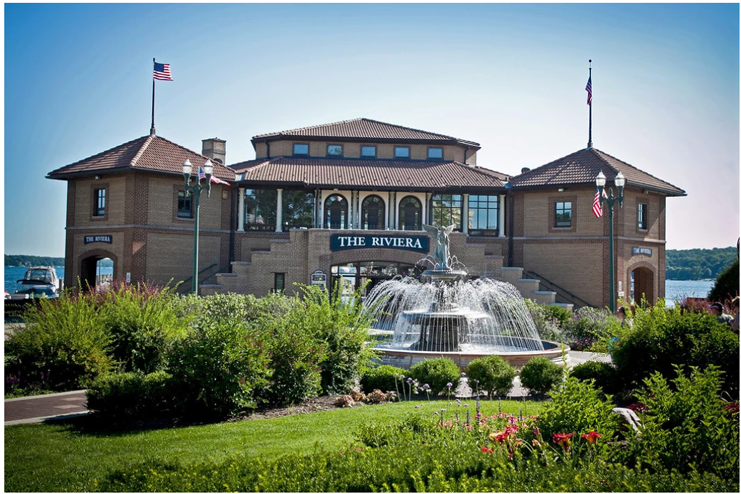 Cheese Box Two - Inside the Lake Geneva Riviera
The Cheese Box Two is open inside the Lake Geneva Riviera during the months of April through October – visit this location for a wide variety of our cheese and meat offerings, as well as fresh sandwiches.   812 Wrigley Drive  Visit Lake Geneva
Take A Tour of The Cheese Box
Order Online Wisconsin Cheese and Sausage
"Wisconsin Cheese Delivered to Your Door"
There are so many different ways to enjoy your time on the Lake.
Visit The Cheese Box to discover a world of gourmet cheeses, sausage, and a vast array of decidedly delicious jams, jellies, wines, crackers and other treats.
We'd love to prepare your next party tray or put together a delicious selection of sandwiches and picnic items.
Just give us a call if you are looking for something special!
We'd love to talk to you!
(262) 248-3440
801 S Wells St Lake Geneva WI 53147
Cheese Box Deli Sandwiches
Fresh Made Daily – Grab & Go Deli Sandwiches!  Our sandwich menu changes daily and are available from 10am-5pm Wednesday through Saturday and 11am – 5pm on Sunday, while they last.  
The Cheese Box Happy Customers
"It certainly would be nice if I could get this kind of service everywhere I shop!"
"The time you spent educating us was great. However, the cheese we purchased was even better. You now have life long customers!"
Steve P.
"Definitely make this place a destination whenever you find yourself in the Geneva area! Treat yourself to some authentic Wisconsin cheese curds while you're there. Your taste buds will thank you!"!
"Built my own tasty sandwich. DA BOMB!! ... Summer sausage is moist and flavorful, paired nicely with my favorite- the Pepper Munster Cheese."
"Wonderful wonderful family runs it and I will keep coming back just because of the way they take care of their customers. Love this place and you will too! Promise!!"
"When in the Lake Geneva area, make sure to stop by the Cheese Box for souvenirs, beer, or some lunch."
"Holy mackerel this place is so amazing. Cheese Heaven!! Sandwiches are fantastic too. So good!"
801 S Wells St
Lake Geneva WI 53147
(262) 248-3440
Wednesday through Saturday: 
10am – 5pm
Sunday:  11-5
Get notified about the newest products and upcoming sales