The Cheese Box
Grab & Go Sandwiches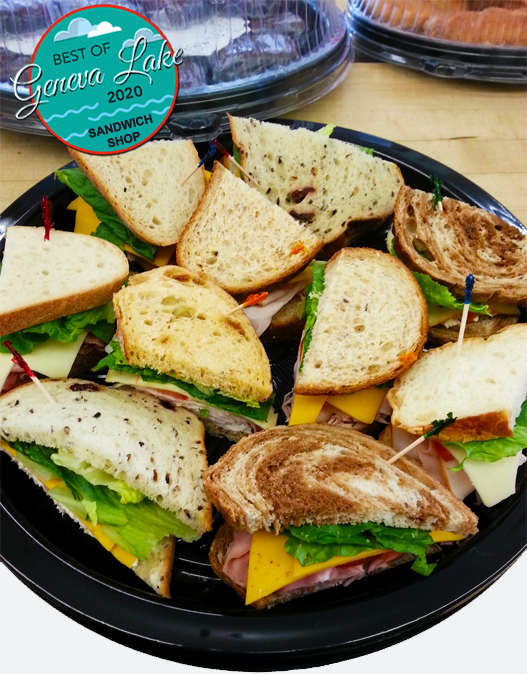 Award Winning Sandwiches
From Our Deli
We've just introduced something new! We now have  'In and Out' prepared sandwiches you can pick up,  grab one and go, add a side choice if you like – no waiting.
And there's no withholding on the portion sizes – we build our sandwiches with 3.5 ounces of our hearty deli meat selections.
$9.99 Grab & Go Sandwiches 
Our delicious sandwiches are available from 10am -5pm Wednesday through Saturday and 11am – 5pm on Sunday, while they last.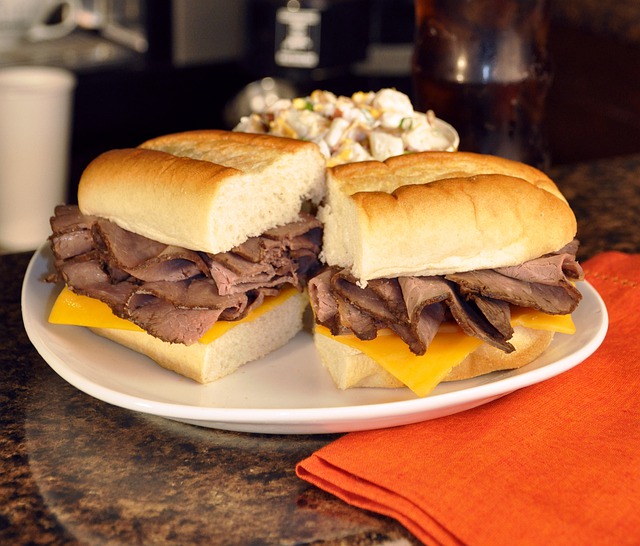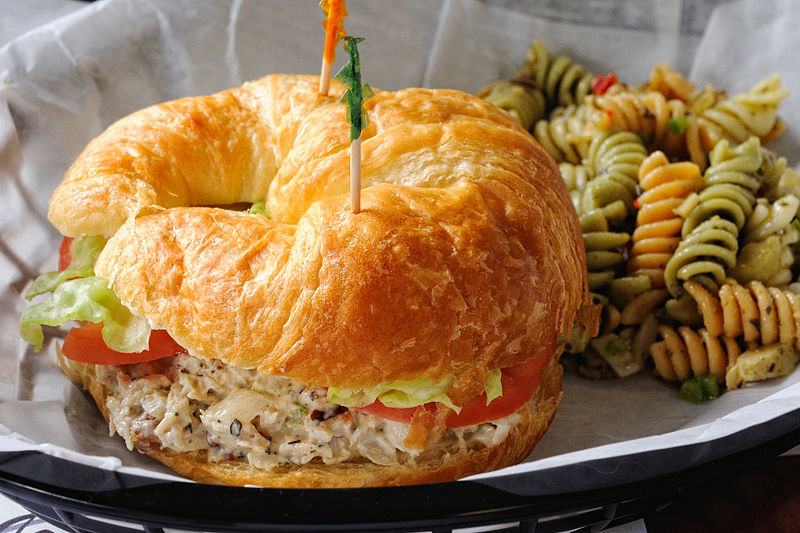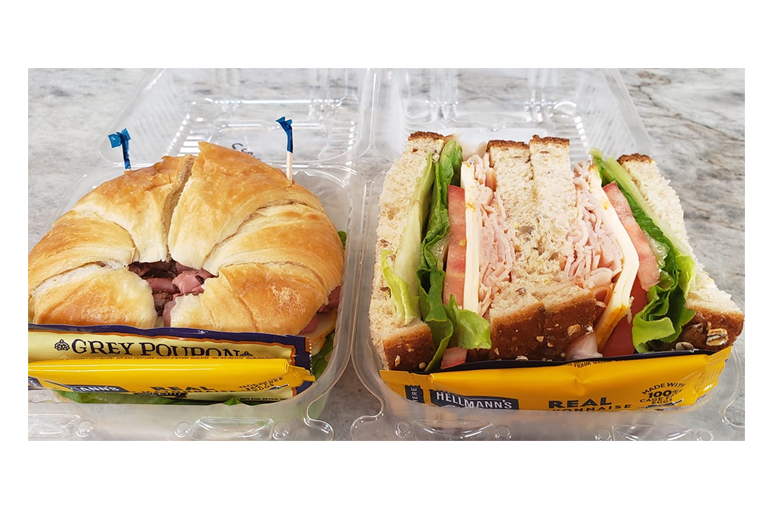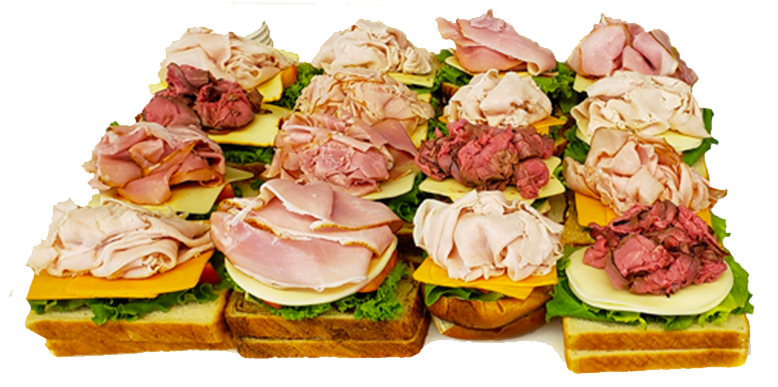 Our Award Winning sandwich creations vary daily.  Here is an idea of the splendid array of breads and meats we feature in our Grab & Go masterpieces.
Chicken Salad
Roast Beef
Ham
Turkey
Salami
Tuna Salad
Braunschweiger
Cheddar
Muenster
Pepper Jack
Swiss
Cheese Bread
Country Loaf
Cranberry Loaf
Croissant
Multigrain
Rye
Sour Dough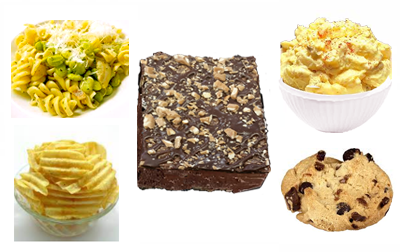 All Grab & Go Sandwiches include Lettuce and Tomato.
Mayonnaise and Mustard are available upon request.
Brownie
Cookie
Chips
Pasta Salad
Potato Salad
Sandwich & Deli Trays
We're always thrilled to create your custom party trays for your meetings, birthdays, and special events.
Call us with your ideas!  We can arrange magnificent cheese & sausage cracker trays, colorful fruit or vegetable trays, or a splendid combination of tastes and flavors.  Learn more about our Custom Party Trays here.