What is The Cheese Box?
We are an award winning gourmet specialty cheese and sausage shop in beautiful Lake Geneva, Wisconsin. We offer many interesting and tasty items. For over eighty years, The Cheese Box has been serving America with the best of Wisconsin products, fine cheeses, wines and special gifts from the Dairyland. The Cheese Box specializes in gift baskets and boxes of cheese, sausage, and other goodies for every occasion. We carry the original Foamation Cheese Head Hats from the creator of this fun item, not fake knock-offs.
Why is Wisconsin Cheese So Good?
The Dairyland State has a unique geological heritage.  Our cows are feeding on grass that is rich in minerals from glaciers that drifted through the state about 10,000 years ago.   Wisconsin's exceptional soil makes for happy cows and well nourished cows produce the best milk, and ultimately the very best cheese one can find in the USA.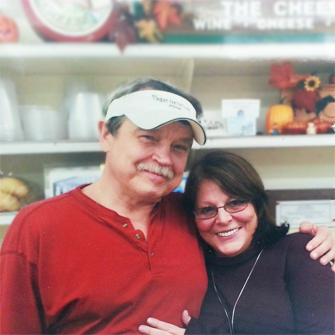 The Cheese Box sells only the finest quality, natural cheeses. We don't sell shelf stable cheeses…they have too many things in them we don't think are good for you. Only the finest cheeses are sold at The Cheese Box. For example, we offer the "Cadillac" and "Bentley" of blue cheeses. Many of our cheeses are award winning and new to the market. You cannot buy them just anywhere.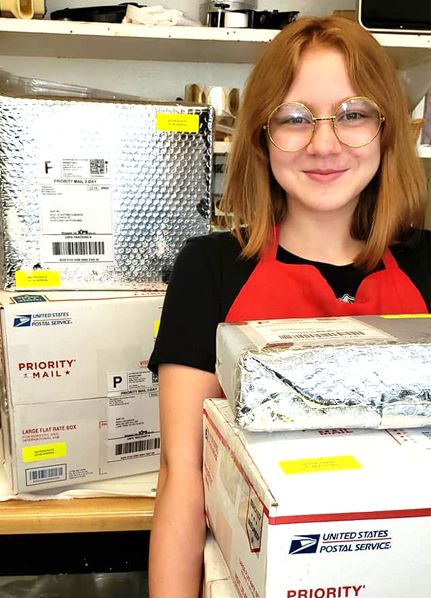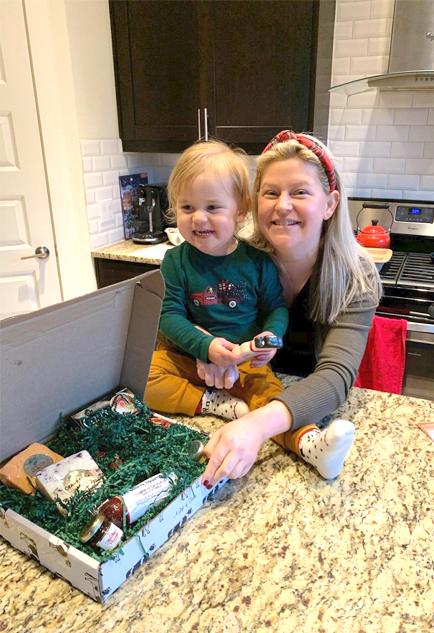 Visit Us or Order Cheese Online
Come in and see our gourmet food items.  We carry Lake Geneva Country Meats specialties, like cherry and portabella bratwurst. We bake breads, cookies, and brownies. There are artisan crackers, mustards, and sauces, there are homemade relishes and pickles, so many unique and tasty foods. We have vegetarian and vegan food items. We also have gluten free choices available. We do our best not to sell genetically altered and chemically processed, manufactured foods. We feature real food like our local honeys and honeycomb.
Whether or not you are sending handsomely packed gifts to friends and clients, or ordering bratwurst for your backyard cookout, remember your friends at The Cheese Box. We ensure that your order will be handled with care and promptness.
We will do everything we can to make the reception of your package successful.  There are times however, when an item may be temporarily out of stock, we will then make substitutions of similar products for you.
Also, in circumstances of inclement weather or during holiday seasons, shipping times and temperatures can vary and that may affect the freshness of your product. In those situations, we encourage our customers to choose express delivery options.
If you are an international visitor, you should know our prices and shipments are for U.S. ONLY.
For questions, please call us at
The Cheese Box


(262) 248-3440
801 South Wells Street
Lake Geneva, WI 53147